Serving the Pacific Northwest since 1971
NorthWest Handling Systems provides expert material handling services. Our branches span from all the way up in Anchorage, AK to down in Albany, OR, and we have locations in the major cities of Seattle and Portland. Whether you're looking to rent or buy, for used or new material, you'll find it here.
We offer a wide range of products and services. You can count on NorthWest Handling Systems for new and used forklift sales, forklift rentals, and new and used pallet rack sales.
The loading dock equipment we have for sale includes dock levelers, door seals, and more for your warehouse's dock and door needs. Looking to plan the layout of an entire warehouse? Our warehouse design team can help. Additionally, we offer the best in industrial shelving and conveyor systems for sale.
Have a specific item in mind? Take a look at our Products, Rentals, and Parts subpages to find exactly what you need.
Get in Touch
Contact us for industry-leading products, solutions & support
Our Locations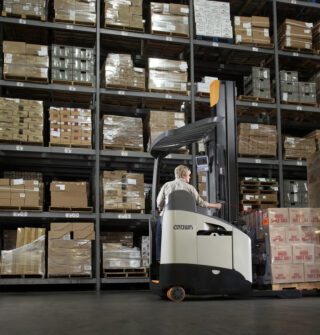 The Northwest Handling Systems team helped us navigate every aspect of our warehouse build, from concept and design to delivery and installation. What's more, the team provides ongoing service support and is an essential part of our operation.
Danny Jones
Warehouse Manager