The Material Handling Experts in Forklift Service
With NorthWest Handling Systems, it's easy to get a technician right to your warehouse so your equipment can get back to work as soon as possible.
As a Crown Integrity Service Provider, our factory-trained service technicians provide full-spectrum diagnostic, troubleshooting, and repair services for all forklift makes and models. These services can be done at your own facility for easy scheduling and a quick turnaround. Or, get major repairs completed at our shop if space availability is an issue.
Planned Maintenance Program
NorthWest Handling Systems sets up Planned Maintenance programs based on the equipment's usage hours and operating environment. This upkeep equals maximized operating time. We also offer customers fixed monthly rates through our full maintenance programs, which allow for accurate budget forecasts.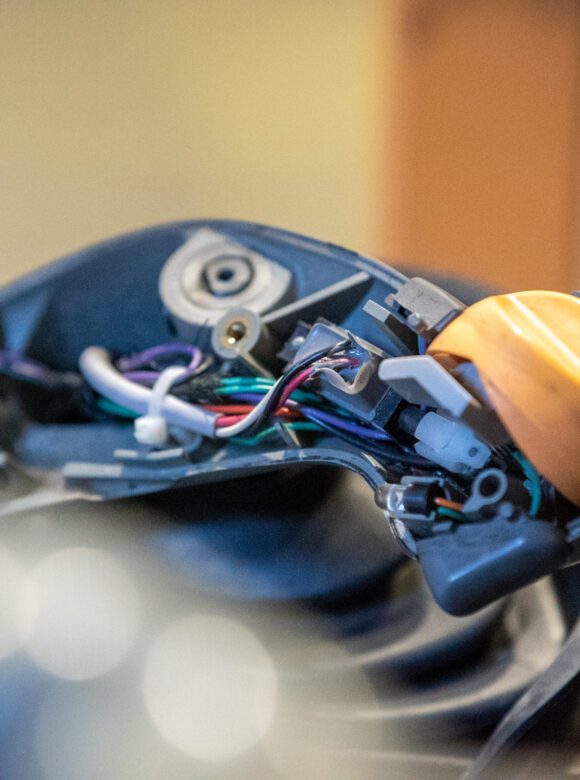 Services Include:
Planned Maintenance

Automatically scheduled at factory-recommended intervals to ensure maximum productivity

Mobile Technicians come directly to you and work at your location
Expert breakdown diagnostics from factory trained technicians
Digital record keeping and mobile work order technology sends work orders directly to managers & purchasers
Emergency repair services with a maximum 4-hour response time to minimize downtime
After-hours service available 24 hours a day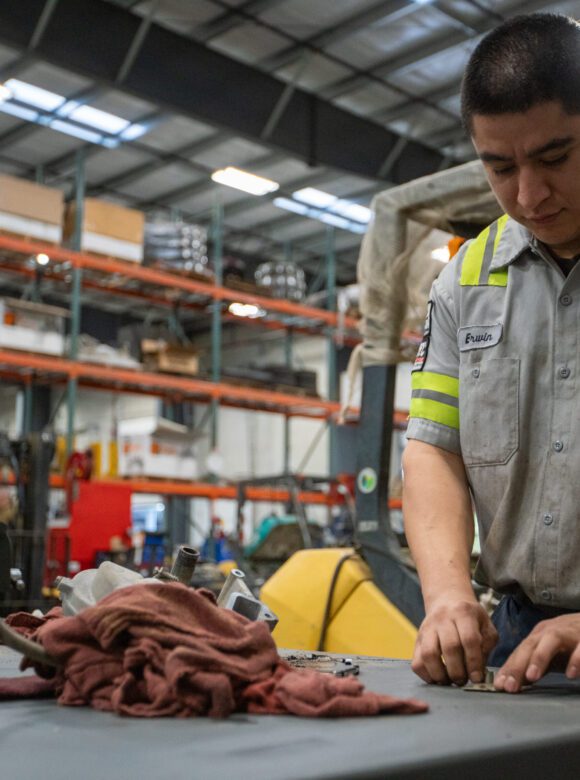 Service Expertise
NorthWest Handling Systems' skilled personal service technicians are thoroughly and periodically trained. They know how to complete jobs quickly and repair equipment right the first time. That way, we reduce downtime so the equipment can get right back to work.
Technician Training
Newly hired technicians, regardless of experience level, complete an extensive six-week program of Service Training before working on equipment
All technicians receive updated Performance Service Training annually
Lead Technicians are veteran technicians who:

Monitor and develop the skills of other technicians
Conduct Planned Maintenance audits
Provide additional customer support

Field Service Managers do the following:

Audit technician work orders
Conduct regular technician performance evaluations
Review customer service history to identify cost-saving opportunities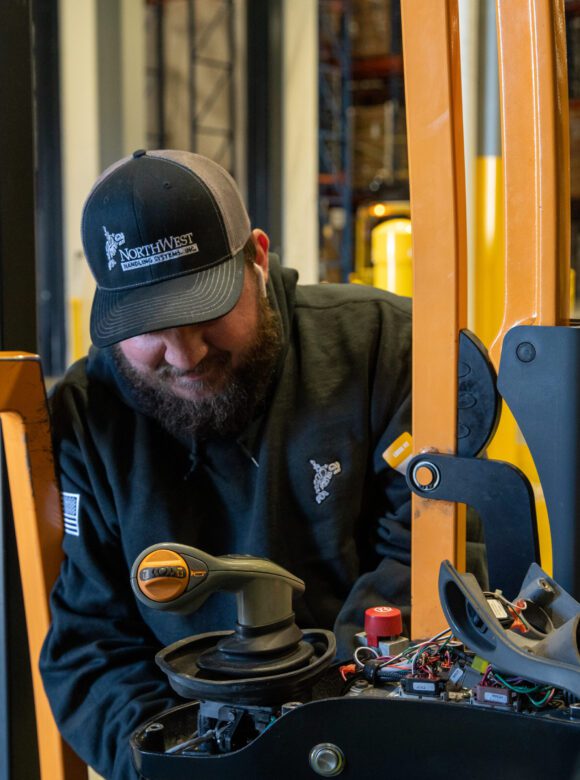 Get in Touch
Schedule Forklift Service Today
Contact Us