The Material Handling Experts in Battery Service
Industrial batteries and chargers are a significant part of the forklift investment. Proper maintenance and repair are key to keeping your fleet running.
Northwest Handling Systems provides a full line of services that keep your costs low by repairing equipment correctly the first time. By providing elite training to our new associates, and ongoing manufacturer training annually, we maximize the potential of your battery and charger fleet. Our technicians will respond promptly with the most commonly needed items.
Field Services Include:
Repair of any battery, including lead-soldering cells and cables
Single-point watering system installation and repair
Site-specific battery watering
Battery installation
Charger diagnostics and repair/programming
Evaluation of power usage, with summary reports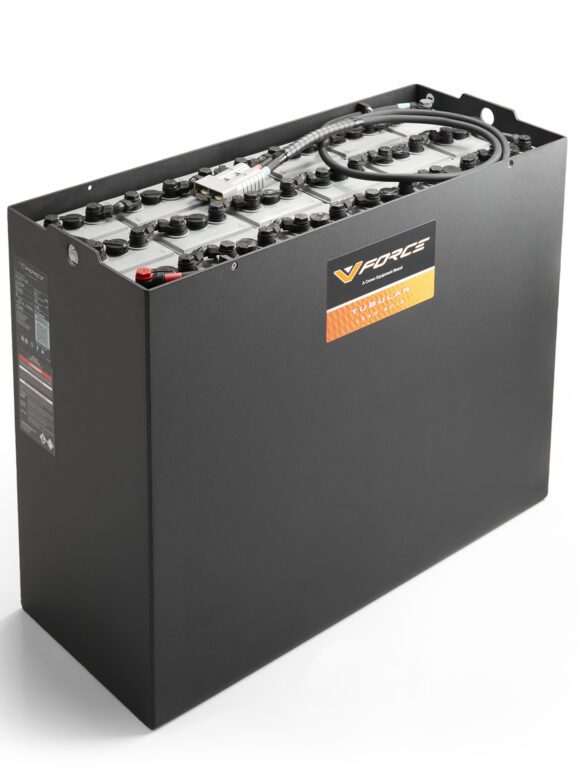 Shop Services Include:
6-hour capacity testing
Battery reconditioning and acid adjustment
Complete replacement of all cells, using Triathlon brand cells with option to reuse existing tray

Comes with 5 year full + 1 year prorated warranty for 6 years total of coverage

Variable Rate (VVR) Charging

To recover undercharged cells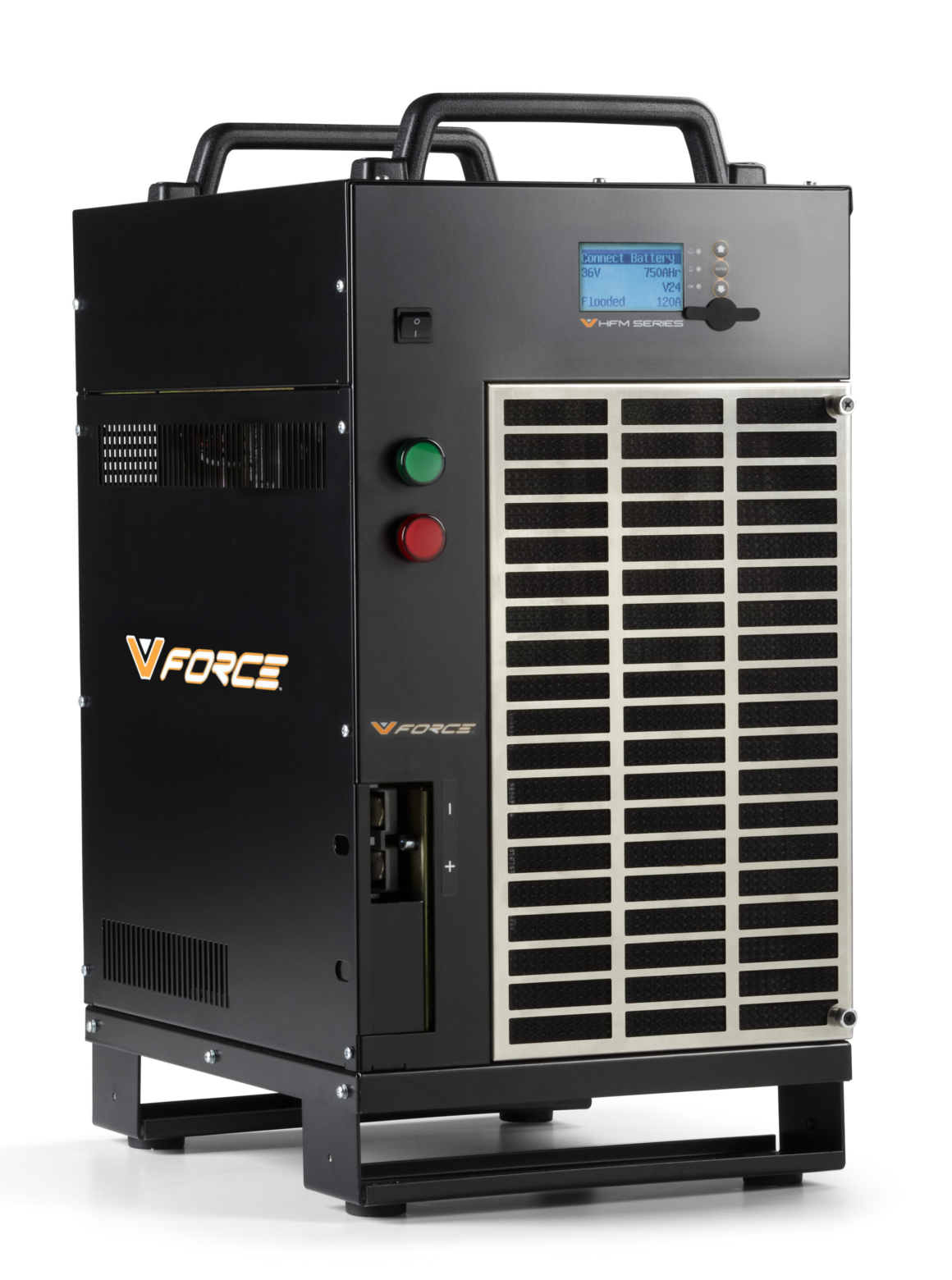 Planned Maintenance for Industrial Batteries
Northwest Handling proudly offers planned maintenance for your industrial battery fleet. A trained technician will measure and record all cell values and safety issues regarding your industrial battery. All components can be replaced at your facility without transporting the battery away. This includes:
Cell replacement
Cable replacement
Intercell connector repair or replacement
Battery watering
Watering system repair
Site-specific battery washing and neutralizing.
Battery monitoring devices can be used to record and review individual lift use, as well as charging intervals and lift downtime.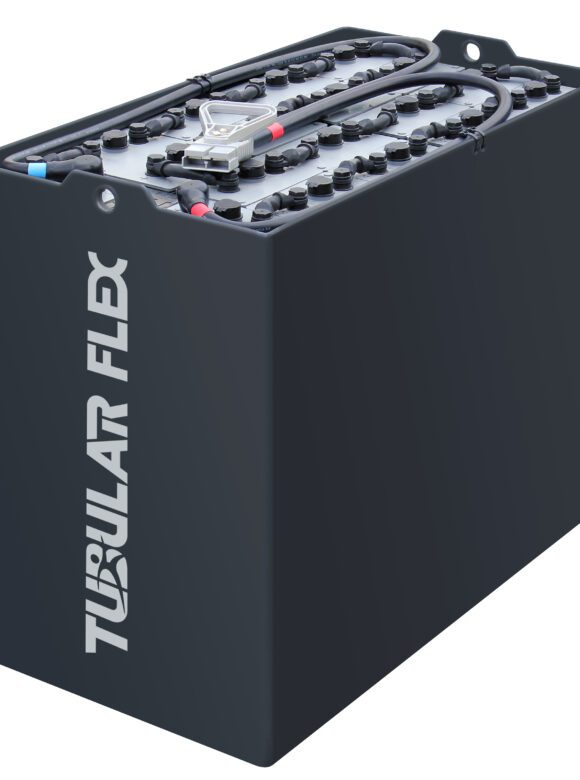 Planned Maintenance for Industrial Chargers
"A battery is only as good as its charger"
Battery chargers are often an ignored piece of the power equation. However, the last decade has seen profound advancements in battery charging.
Charger Needs
Newer chargers often have internal fans that must be kept clean to properly dissipate heat. Warehousing can provide a very dusty environment, and chargers are becoming more computer-like. Keeping them clean involves some disassembly and blowing out of dust.
Northwest Handling offers Planned Maintenance for your chargers to clean them routinely, test output, and ensure the unit is properly calibrated for your purposes (including review of equalize settings).
Services include:
Planned maintenance

Keeps chargers clean, safe, and OSHA-compliant

Repairs to:

Connector
Cables
Failed Components
Software updates

Installation and mounting of any major-brand chargers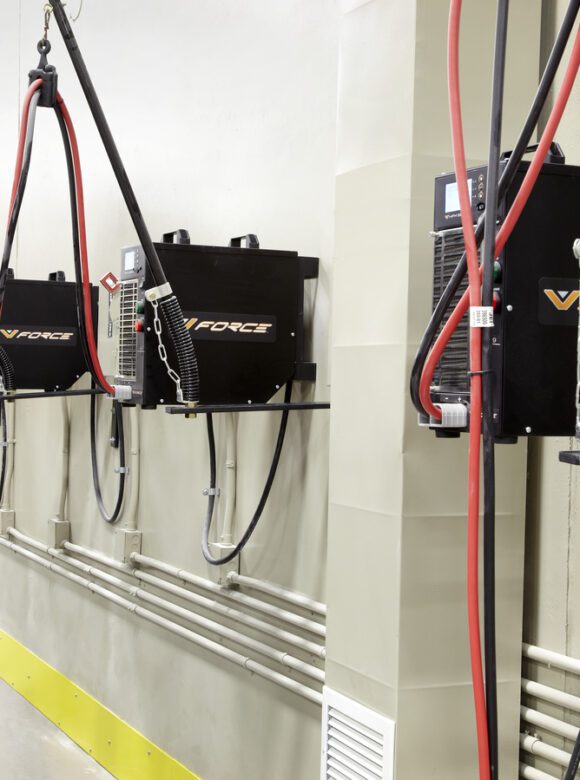 Service Expertise
Northwest Handling Systems' skilled personal service technicians are thoroughly and periodically trained. They know how to complete jobs quickly and repair equipment right the first time. That way, we reduce downtime so the equipment can get right back to work.
Technician Training
Newly hired technicians, regardless of experience level, complete an extensive six-week program of Service Training before working on equipment
All technicians receive updated Performance Service Training annually
Lead Technicians are veteran technicians who:

Monitor and develop the skills of other technicians
Conduct Planned Maintenance audits
Provide additional customer support

Field Service Managers do the following:

Audit technician work orders
Conduct regular technician performance evaluations
Review customer service history to identify cost-saving opportunities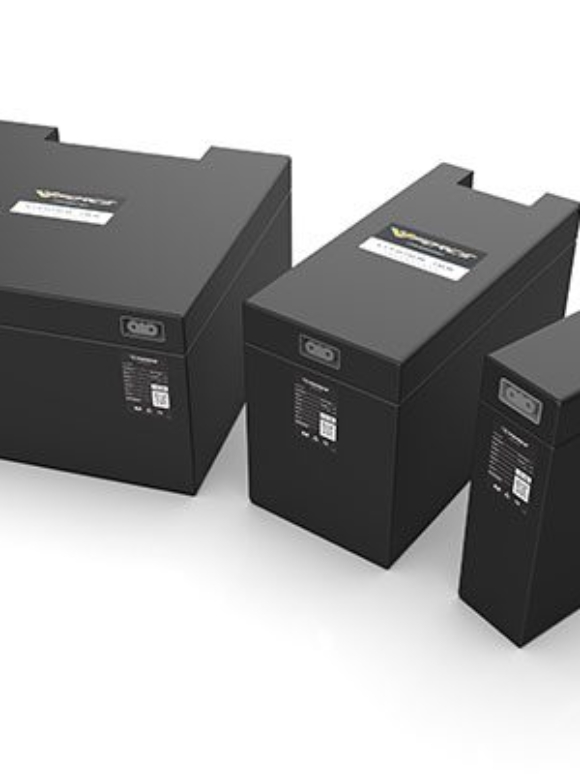 Get in Touch
Schedule Battery & Charger Service Today
Contact Us