Northwest Handling Systems has a large inventory of mobile yard ramps in our rental fleet. Yard ramps provide adjustable access for a forklift from ground level to either a trailer bed or a loading dock.
Ours range from 16,000-lb to 30,000-lb capacity. They are built with heavy-duty, specially extruded aluminum "I" beams that are welded on the understructure of the ramp for strength and longevity. These 36'-long ramps have 30' of incline with a 6' level-off. They are 84″ wide with 6″ safety curbs.
Please contact us for rental rates.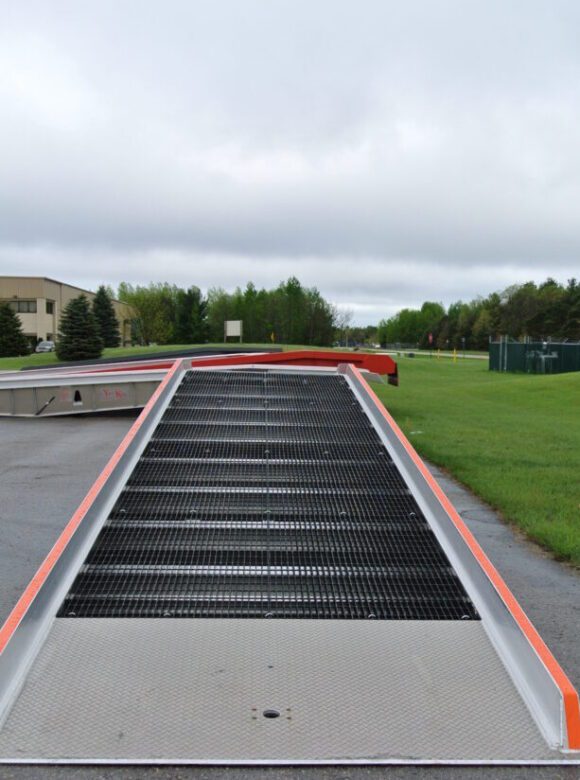 Get in Touch
Learn more about yard ramp rentals
Contact Us