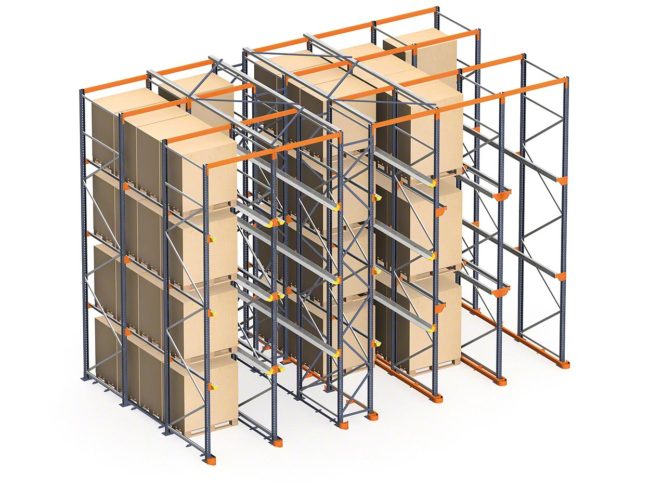 Drive-In Rack
Drive-In and Drive-Through Pallet Racks are designed to ensure dense storage while also keeping aisle space to a minimum.
Drive-In arrangements allow vehicles to enter the storage area and move pallets in a LIFO (Last-in First-out) configuration.
Drive-Thru setups, loaded from one side and unloaded from the other, provide a FIFO (First-in First-out) system.
Availability
These pallet racks are available new or used for purchase. Get in touch with a representative today by requesting a quote or calling.
Call for Pricing: (800) 426-3888
LIFO/FIFO (last in, first out/first in, first out) configurations
Reduces space, cuts cost, and holds more loads with its deep lane storage
High volume, low SKU
Eliminates the need for multiple aisles
Provides control over entry and exit
Favors density as opposed to the selectivity of Selective Pallet Rack
Designed specifically to suit your pallets and forklifts