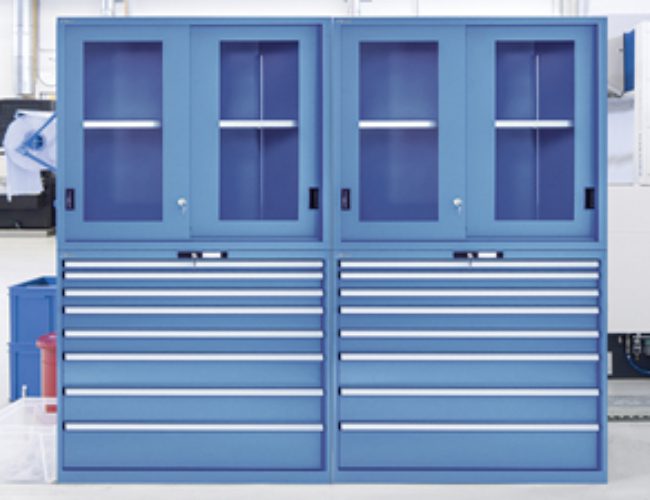 Lista Shelving & Cabinets
LISTA is the recognized market leader in Europe for workspace and storage solutions. The company has set the standard and its name has become synonymous with drawer cabinets.
Customers can freely combine the wide selection of cabinets, workstations, and shelving systems to make any workspace functional. Today, over 100,000 satisfied customers enjoy these products in a variety of different industries.
The LISTA standard unit is the base of a system in which multiple components can be combined and matched. Cabinets, workstations & workbenches, or shelving systems can be freely configured, independently partitioned, intelligently labeled, and protected with access control. All products are available in almost any color. In short, LISTA provides a system to organize your business successfully.
By opting for LISTA, you place your trust in durability and continuity. LISTA's unique 10-year product and re-ordering guarantee reflects its corporate philosophy. They process only the highest quality materials. LISTA manufactures its products in Switzerland or Germany, and ships them to customers through a broad distribution and service network.
Call for Pricing: (800) 426-3888