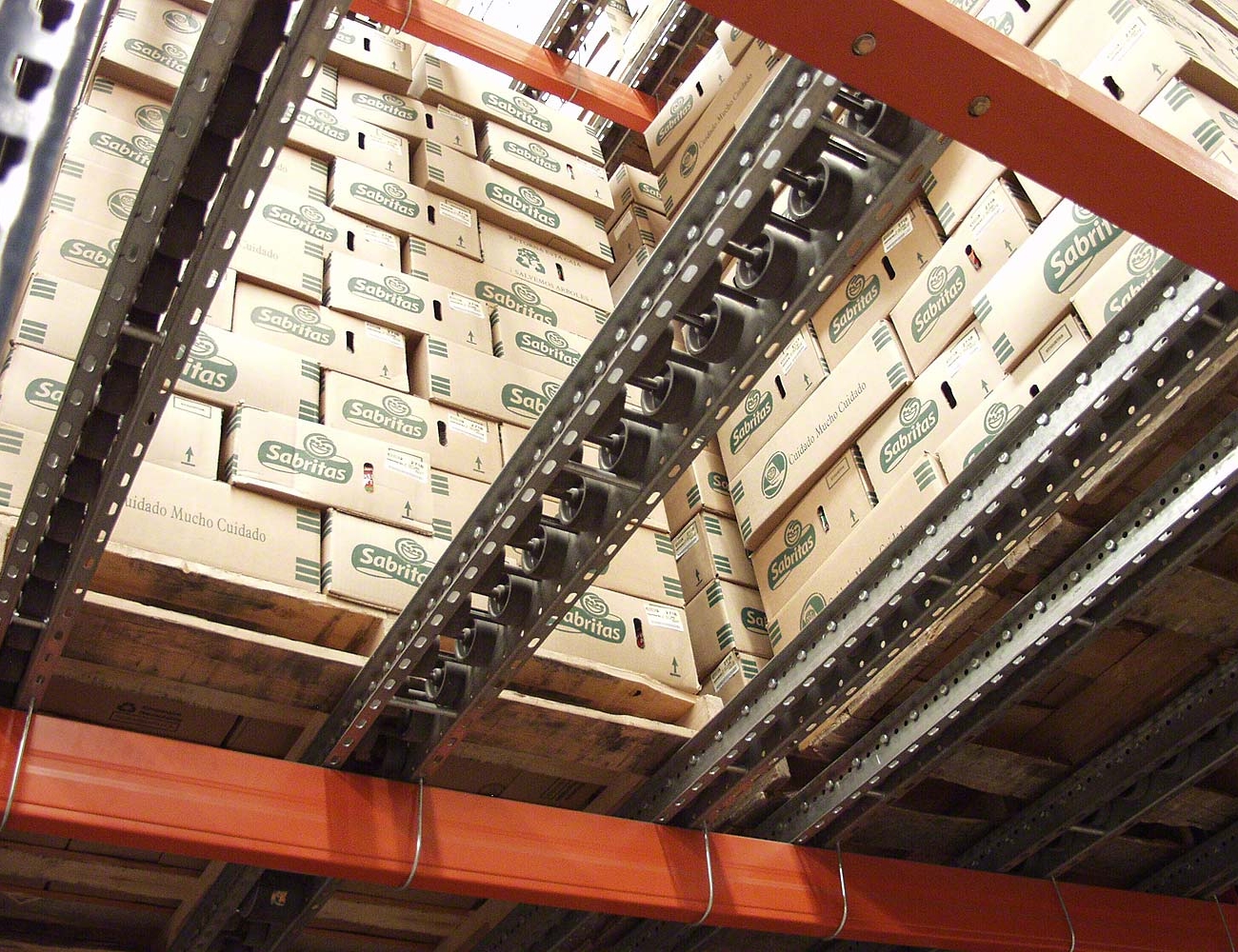 Pallet Flow Rack
Pallet Flow systems are designed to create dense blocks of storage and provide First-in First-out, or FIFO, pallet storage. These systems reduce the need for traffic aisles and optimize warehouse space, especially for material with expiration dates.
These heavy-duty systems are designed for years of trouble-free operation with rugged load-bearing wheels. Inventory turnover is quick and efficient, whether merchandise is moved strictly on pallets or as part of an order picking system.
Availability
These pallet racks are available new or used for purchase. Get in touch with a representative today by requesting a quote or calling.
Call for Pricing: (800) 426-3888
Ideal for material with expiration dates.
Produces an almost solid volume of usable storage space.
Provides savings in space, manpower, and utilities.