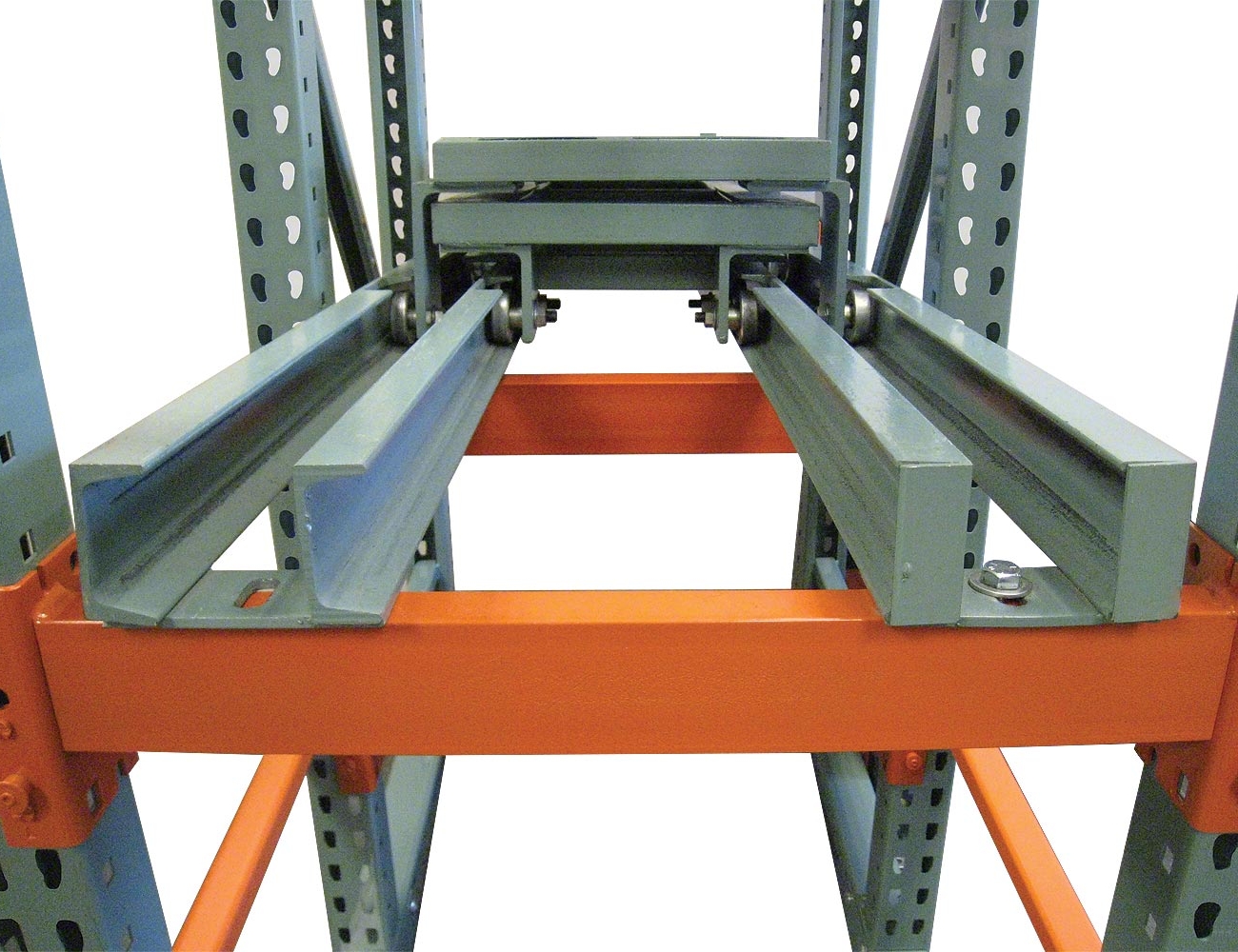 Push Back Rack
Push-Back Racks support high-density storage by utilizing the warehouse cube, reducing required aisle space, and enhancing product selectivity.
As each pallet is loaded, it's placed on a free-rolling carriage that is pushed back into the system by the loading of additional pallets. When unloading, gravity moves the pallets forward to the aisle on the telescoping carriages, eliminating the need for reaching or driving into the rack.
Availability
This pallet racking system is available new or used for purchase and/or renting. Get in touch with a representative today by requesting a quote or calling.
Call for Pricing: (800) 426-3888
Allows efficient use of space with limited sacrifice in product accessibility.
Provides the optimal combination of selectivity and storage density.
Sturdy construction affords years of maintenance free operation.