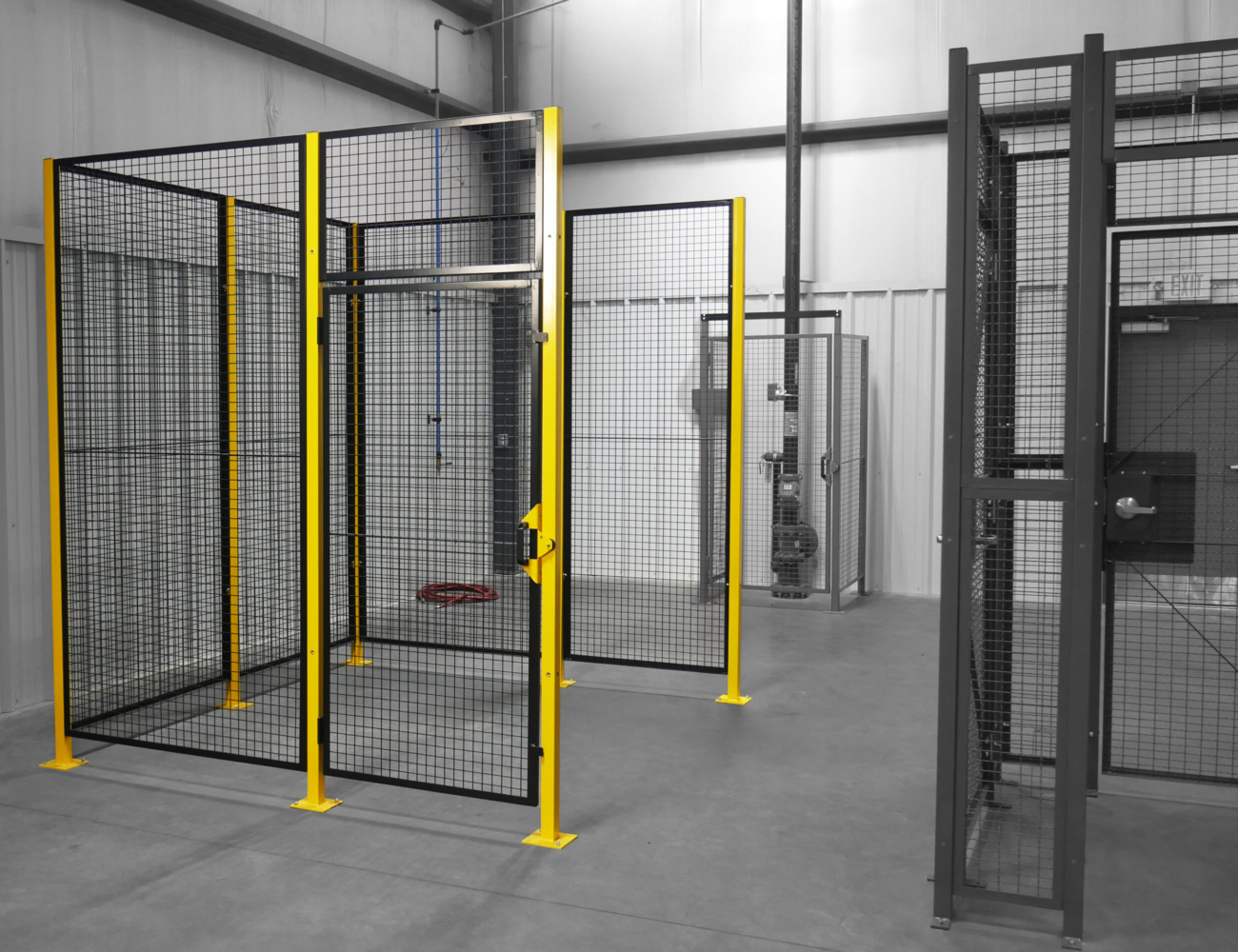 Wire Enclosures
Secure and Versatile Wire Enclosures for Enhanced Facility Organization
Wire enclosures are essential for warehouses, distribution centers, and manufacturing facilities. They provide a secure solution for various purposes such as tool cribs, general inventory storage or pallet rack safety system. Discover flexible and reliable wire enclosure solutions for your facility's needs by contacting NorthWest Handling Systems today.
CALL FOR PRICING: (800) 426-3888
Ensure secure access control to distribution centers and factory floors while confining truck drivers and visitors to a defined area, all at a cost-effective rate.

Keep your employees and inventory safe with rackback safety panels that create a sturdy barrier for stored items. Pallet rack enclosures can also help secure valuable items in bulk storage or on pallet racks.

Efficiently organize and control access to facility tools and equipment with wire mesh Tool Cribs constructed from modular panels.