Stand-up Trucks
With high-quality ergonomics, Crown's line of stand-up trucks is a helpful addition to any fleet.
At NorthWest Handling Systems, we offer the option to purchase new or used stand-up trucks. You can also choose to rent any product from our lines. Once you find the product that best fits your needs, request a quote from us and one of our representatives will be in touch.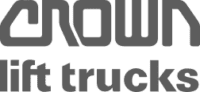 Features & Benefits
The RC series of forklifts is ideal for providing safety and comfort for a standing operator. Built for excellent balance, high visibility, and ergonomics, these stand-up vehicles are perfect for jobs that require getting on and off with ease.