Tow Tractors
Crown's tow tractors pull material with strength and ease. Tug up to 10,000 pounds without strain.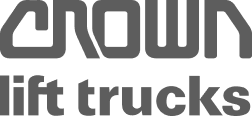 Features & Benefits
Heavy-Duty Strength
The TR series' motor is powerful enough to tow your heaviest rolling loads, and durable enough to do it consistently, time after time. Reinforced with steel, these tow trucks provide a strong asset in your warehouse operations.
Maximized Operability
Make the most of this tool with its easy-to-use controls. Responsive steering and acceleration give you full, consistent command over any load.