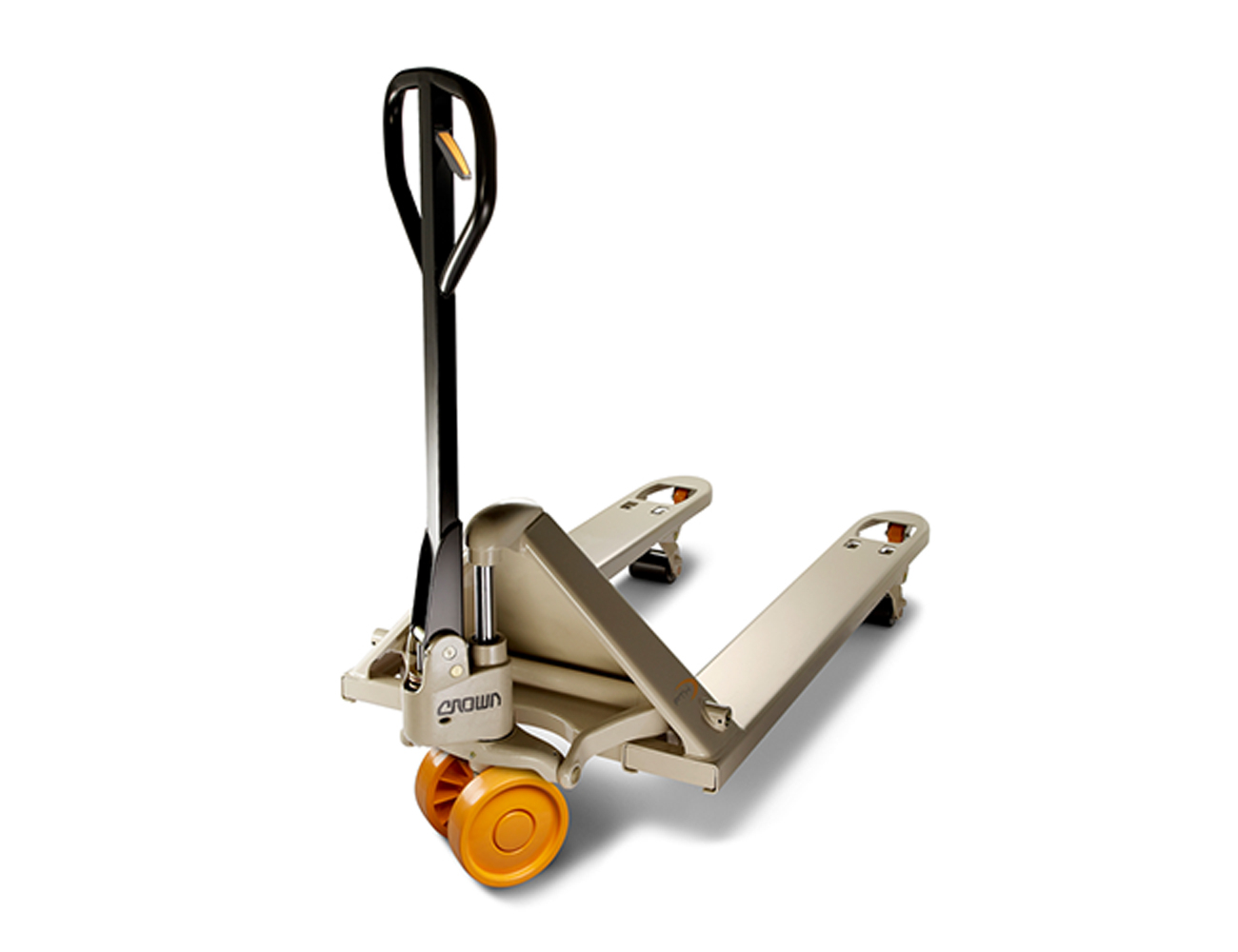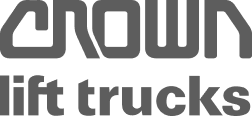 PTH 50 Series
The PTH 50 Series may be the smallest truck in the Crown product family, but it gets the attention to performance and value that sets Crown products apart. That includes everything from engineering and design to manufacturing and testing.
Call for Pricing: (800) 426-3888
A reinforced handle, steel forks, and cross braces add durability.

The PTH's 2.9″ lowered fork height improves pallet entry. Additionally, a dual entry-exit system combines rollers & ramps and assists for pallet entry & exit.

Articulated, durable steer wheels increase load handling and control, especially on uneven surfaces.

Steer wheels also rotate through a 200 degree range for easy maneuvering in tight spaces.

The ergonomic handle features comfortable thickness and an angled shape. These features reduce operator fatigue.

The three-position lever allows for raised, lowered, and neutral positions. A neutral position lets the handle move freely in horizontal travel without hydraulic resistance.

Steel forks feature a C-channel design for maximum strength and long-term durability.

A high level of serviceability simplifies maintenance and prolongs equipment life. Our Service and Parts manual is recognized in the industry as the most user friendly, as it enables quick part reference and easy maintenance.