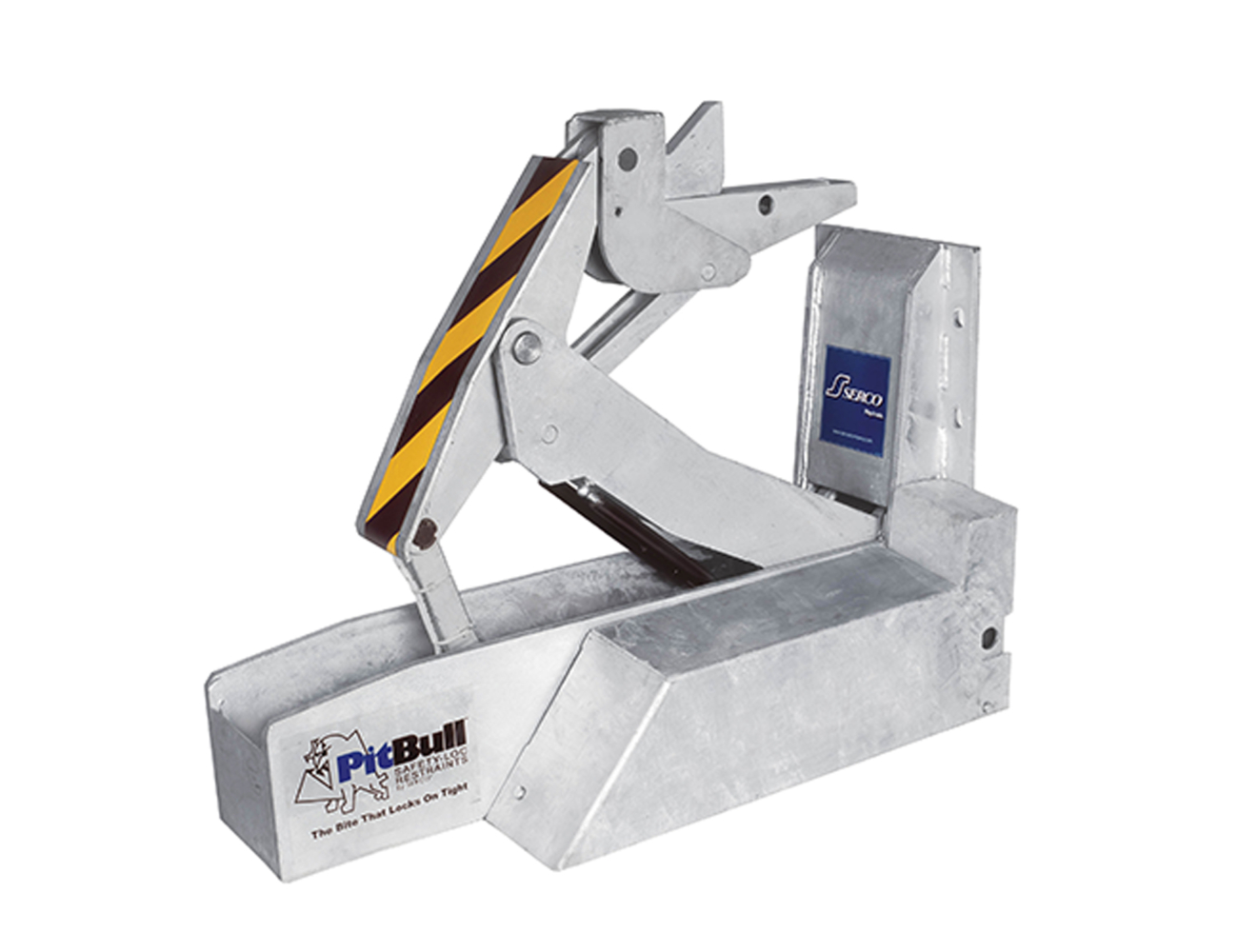 Serco PitBull Restraint
To guard against premature departure, trailer creep, and trailer walk, Serco has designed the PitBull Safety-Loc Series. The PitBull has a bite that locks on tight, engaging a trailer's rear impact guard and securing it more effectively than rubber wheel chocks. Serco PitBull Safety-Loc restraints are most compatible with the new rear impact guards because of their non-impact, low-profile design. PitBull restraints are available in a variety of models to suit virtually any loading dock operation or configuration in the industry.
Call for Pricing: (800) 426-3888
Dual locking positions at 7″ & 11″ from face of 4″ bumper
Horizontal hooking range 0 – 11" from face of 4″ bumper
Non-impact design & operation
120V single phase (SL60-90 only)
Low-profile – stores at 9″ off grade
Hot dip galvanized finish
Optional driveway mount capability
Standard backplate height 23 1/2″ wall mount / 16″ ground mount
Wedge anchors for installation included (3/4 x 5-1/2)
LED interior & exterior communication lights (not available on SL10)

PitBull Safety-Loc series powered restraints provide automatic push-button activation with advanced electronics, and standard LED communication systems for increased dock safety and security. Driveway or wall-mounted units available.

PitBull Safety-Loc series mechanical restraints activate manually and offer lower day-to-day operating costs, higher up-time performance, and operational simplicity. Some units can be combined with a light communication package for clear communication.