Sit-Down Trucks
The Crown family of electric sit-down forklifts includes two versatile designs that offer power, comfort, and productivity-enhancing benefits for any counterbalanced application.
At NorthWest Handling Systems, we offer the option to purchase new or used sit down trucks. You can also choose to rent any product from our lines. Once you find the product that best fits your needs, request a quote from us and one of our representatives will be in touch.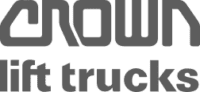 Features & Benefits
Reliable Precision
Crown sit-down trucks are designed to maneuver tight spaces, with precise controls and a manageable length.