Stock Pickers
Crown's selection of stock pickers is perfect for staying productive, safe, and efficient at any height.
At NorthWest Handling Systems, we offer the option to purchase new or used stock pickers. You can also choose to rent any product from our lines. Once you find the product that best fits your needs, request a quote from us and one of our representatives will be in touch.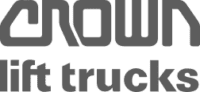 Features & Benefits
High Visibility
When you're raised at the truck's full height, you shouldn't have to worry about being able to see what you're doing. That's why Crown's stock pickers are designed with large windows, giving the operator clear vision of the space ahead.
Stability
As with visibility, it's crucial to feel stable when you're working at a height. Our stock pickers are strong and sturdy, anchored by a steel mast.