Walkie Pallet Trucks
More businesses rely on Crown electric pallet jacks than any other brand. Superior construction and proven applicability are evidence of Crown's commitment to bring your business sustainable, long-term value.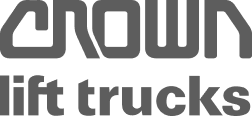 Features & Benefits
Strong Adaptability
The Crown WP 3000 Series is truly the "workhorse of the warehouse." The 4500 lb. capacity pallet jack has precise and efficient controls, a responsive AC drive motor, and rugged components to tackle a variety of challenges. For even bigger demands, the PW 3500 Series has the strength and power to handle heavier load weights and the most extreme environments.