Wave Trucks (Work Assist Vehicles)
With the Wave, there's no more need to rely on warehouse ladders and handcarts. The Crown Wave combines easy transportation with safe lift, so you can move your product vertically and horizontally with the use of a few simple controls. Avoid back injury and strain, all while moving high and fast.
At NorthWest Handling Systems, we offer the option to purchase new or used wave trucks. You can also choose to rent any product from our lines. Once you find the product that best fits your needs, request a quote from us and one of our representatives will be in touch.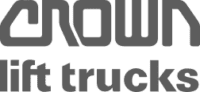 Features & Benefits
Safety Features
Every component of the Wave is meant to ensure safety. Interlocking gates, dual foot pedals, and responsive sensors all help the operator stay safe and sound when using the truck.
Optimal Mobility
The operator and load elevate simultaneously, reducing strain and allowing for a smoother workflow. The Wave also tackles tight, narrow aisles and speeds up to 5mph with ease.