Rider Pallet Trucks
Crown offers several models of electric riding pallet trucks for various applications. Each model addresses key productivity preferences for how operators use riding pallet trucks. For many, ride-on pallet trucks are the product of choice when it comes to order picking, high-speed transporting, and dock work.
At NorthWest Handling Systems, we offer the option to purchase new or used manual pallet jacks. You can also choose to rent any product from our lines. Once you find the product that best fits your needs, request a quote from us and one of our representatives will be in touch.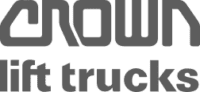 Features & Benefits
Adaptable Performance
In hectic warehouse environments, you need a pallet truck that can maneuver tight turns and small spaces. You can count on Crown Pallet Trucks' responsive steering controls and traction control system to make your work as easy as possible.
Accountable Strength
With durable forks, steel components in crucial places, and a heavy-duty drive unit, our Rider Pallet Trucks are a reliable tool for all heavy lifting. They're built for durability and will last you for many jobs to come.