Very Narrow Turret Trucks
Turret trucks that rise to the occasion: Crown's innovative line of heavy-duty turret trucks sets new standards. These trucks are built to have the industry's fastest lift and travel speeds, as well as the tallest mast.
At NorthWest Handling Systems, we offer the option to purchase new or used turret trucks. You can also choose to rent any product from our lines. Once you find the product that best fits your needs, request a quote from us and one of our representatives will be in touch.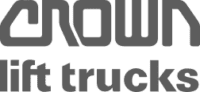 Features & Benefits
Energy Efficiency
Our turret trucks are built with energy-saving regenerative lowering and braking. They're easy to service for reliable, lasting uptime.
Optimized Control
Crown's MonoLift Mast can reach as high as six stories, anchored with ample steel all the way up. Its integrated controls allow operators to make steady, precise movements.