Walkie Stackers
Stackers are an essential tool in maneuvering heavy loads. These ergonomic, user-friendly trucks offer an easy way to transport and group material.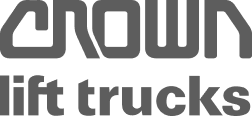 Features & Benefits
Dependability and Control
Load and unload materials with the simple use of buttons. Easy-to-use controls mean the stackers will be doing all your heavy lifting in no time.
Optimize your Space
Stacking is the perfect way to consolidate material. With Crown's walkie stackers, you can navigate tight aisles and take sharp turns with ease. No more wasting space just to maneuver bulky equipment!